Press release | Geneva, X May 2022
Bordier & Cie partners with iFLY15 catamaran to support attempt on Channel crossing world record
The flying catamaran iFLY15 will attempt to set a new world record for crossing the English Channel (between Cowes and Dinard) between 7 and 21 May, depending on weather conditions. The current record has been held by Yvan Bourgnon since 2018. Bordier & Cie is proud to partner in this challenge, which encapsulates the values of innovation, technology, team spirit, performance and passion.
The iFLY is a 15-foot foiling catamaran, which using state-of-the-art design can hold steady as it glides above the waves. It is competing in the under-20-foot category, the record for which (19 hours 42 minutes and 2 seconds) has been held since 4 August 2018 by Franco-Swiss skipper Yvan Bourgnon and his son Mathis. Yohannes Wiebel and Tamara Baumann will be at the helm of this singular vessel as they go in search of a new cross-Channel record. Yohannes, from Germany, will contribute his extensive experience, having already successfully circumnavigated the Cap Horn in a flying catamaran back in 2016. He will be assisted enthusiastically by Tamara, a Swiss national.
The crossing will take place between Cowes (UK) and Dinard (France), representing the longest distance between the two countries at a width of 255km. This is a particular emblematic venture for Bordier & Cie, which operates on both sides of the Channel: in London, Brittany (Brest and Rennes) as well as in Paris.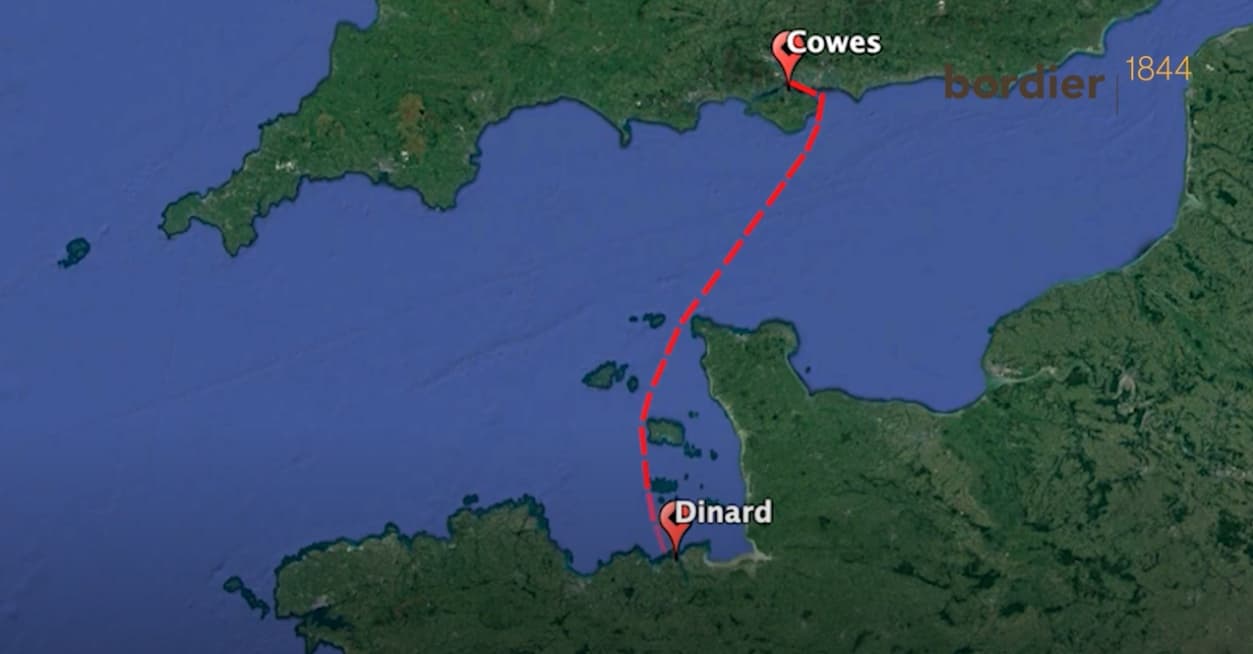 Guinness World Records and the World Sailing Speed Record Council will both be present to certify the result.
This venture is a perfect fit for Bordier & Cie's values as a financial institution. Combining innovation and performance, iFLY uses the latest technology – known as dynamic foil control – to hold steady as it glides along above the waves. The values of entrepreneurship and team spirit also feature prominently. Ernst-Michael Miller, an aeronautical engineering passionate about sailing, had set himself the goal of building his own catamaran, the iFLY, and setting up his own company to build it. To achieve this feat, he drew on the best and the brightest from the industry.
"Just like our bank, especially how we take care of our private clients, iFLY combines agility, flexibility and speed, and not forgetting safety," said Patrice Lagnaux, Limited Partner of Bordier & Cie. "Passion is a fundamental building block – that extra dose of willpower that fills us with enthusiasm, drives us forward and helps us overcome obstacles. This world record attempt faithfully illustrates this passion which drives us day in, day out, to attain excellence in life and in our profession as bankers. It gives us what it takes to find the best solutions for our clients at all times. As someone once said, it's the journey that counts, not the destination."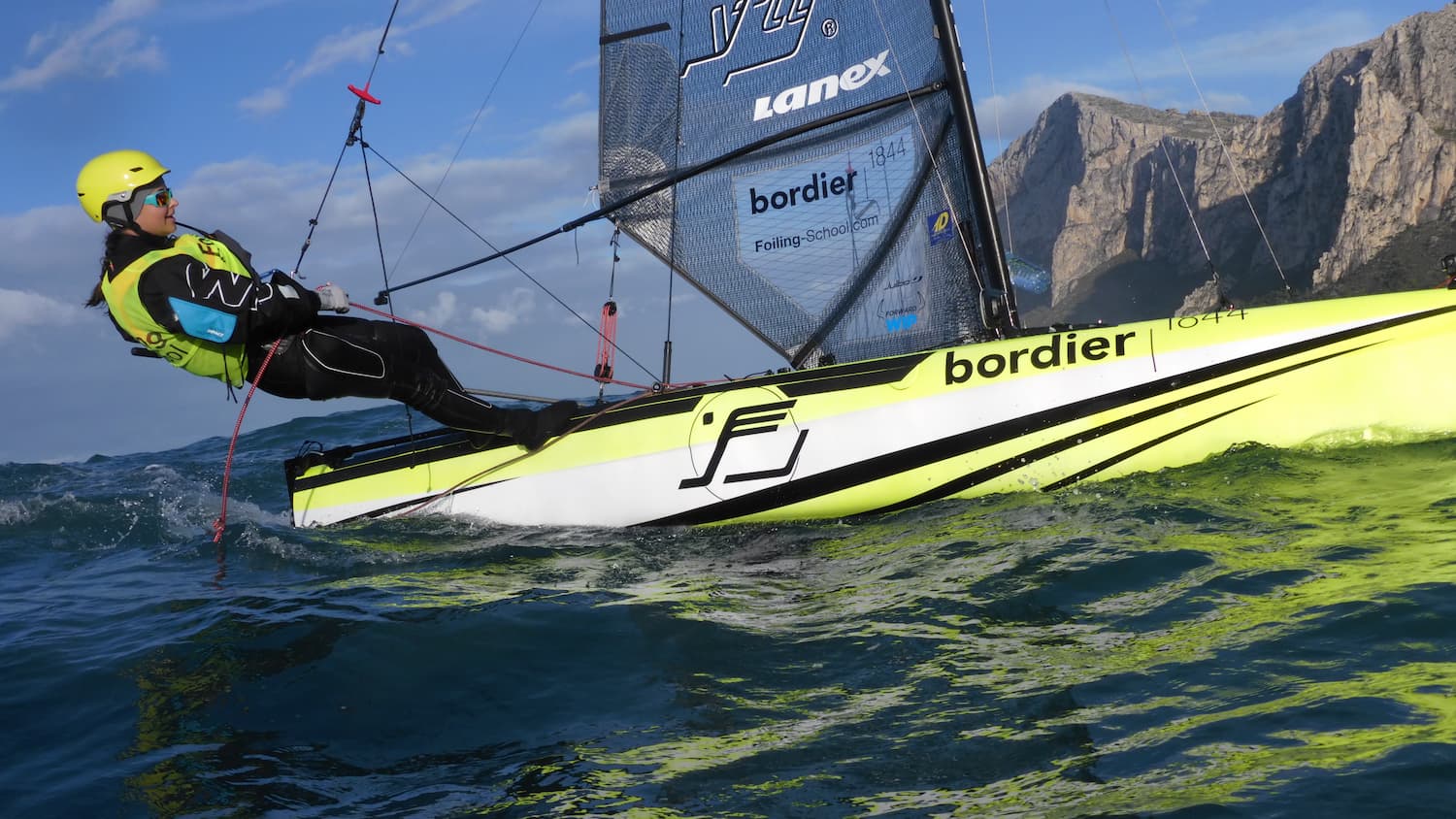 "I'm delighted that Bordier can be part of this amazing adventure," said Jamie MacLeod, CEO of Bordier UK. "Crossing the English Channel is a challenging feat in itself. Complicating the crossing are the extremely high and low tides, with a 10-metre difference between them. The English Channel is also one of the world's busiest shipping lanes. That makes it one of the toughest stretches of water in the world to sail, especially in a small vessel. The skippers making this crossing form part of a long line of illustrious seafarers."
"It's exciting to be part of this adventure," added Christophe Burtin, CEO of Bordier France. "Team spirit, which is essential in any venture, be it sports-related, personal or professional, and the diversity of the sailing team, stand it in especially good stead. Like the business world, the world of sailing has often been a male bastion. We're convinced that gender diversity must be promoted to harness each one's complementary skills."
À propos de la Banque Bordier & Cie
Bordier & Cie is an independent private bank established as an unlimited liability partnership in 1844 in Geneva. Since then, it has grown into an international banking group owned and managed by the fifth generation of the same family. For the past 177 years, Bordier & Cie has helped to preserve the wealth entrusted to it by its clients, growing and safeguarding it for future generations.
Bordier & Cie's philosophy operates according to fundamental values that prove their worth over time: responsibility, unquestioned independence, approachability and resilience. In Switzerland, Bordier & Cie has offices in Geneva, Nyon, Bern and Zurich. It is also present in Europe (France and UK), Asia (Singapore) and in the Americas (Turks & Caicos and Uruguay).
iFLY is developed and built by CEC Catamaran Europe Central, founded and led by Ernst-Michael Miller. It is an all European statement – a high-quality approach, appropriate in a modern world where sustainability matters, avoiding the shipping of components around the globe. Research & development is based in Munich, Germany. Development partners and suppliers are from seven west European nations. The manufacturing site is Porto, Portugal.
The iFLY glides above the water silently, with only the high-tech hydrofoils staying in contact with the waves. Powered solely by nature, this sailing boat reaches speeds traditionally known only from heavily motorised speedboats. The vessel is not designed solely for professional sailors and athletes, but also for individuals with average sailing experience but who have a passion for the extraordinary.
About Ernst-Michael Miller
Ernst-Michael Miller (49) originally trained as an aeronautical engineer. An experienced skipper passionate about sailing, he founded iFLY (www.iflysail.com) (Instagram: iFLY Foiling –#iFLYsail). Ernst-Michael tests out the iFLY's advanced technology himself. He is married and lives with his family in Munich.
Johannes (43), or Jo to his friends, owns the Foiling School (https://foiling-school.com) in Zurich. He has rounded the Cape Horn on a 20-foot foiling beach catamaran in the company of the legendary Franck Cammas (https://youtu.be/FY2gtByKKYk). In 2017, he took on the 24-hour world record on a 20-foot catamaran in the Baltic Sea (https://youtu.be/FBbpYiYcjKU). In 2019, he successfully crossed from Cowes to Dinard on the iFLY15, during his first world record attempt, helped by Tamara Baumann.
Tamara (25) is a 49er FX trainee skipper from Zurich. In 2019, she sailed from Cowes to Dinard accompanied by Jo Wiebel.